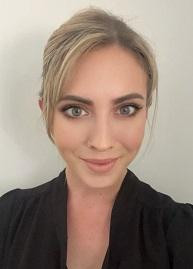 Jascinta has a Diploma in counselling and is currently undertaking a BA in Counselling. In addition, she has also completed a number of courses in the mental health sector.
Jascinta has vast experience working in helping professions and throughout these roles, Jascinta has worked with many families who have been impacted by drug and alcohol use. Specialising in trauma informed and person-centred practice, Jascinta has an acute awareness of the uniqueness of each individuals experience and recognises that every individual is the expert of their own life. Jascinta aims to meet each person with empathy, unconditional positive regard and curiosity.
Jascinta's work experience, incorporated with her counselling studies has demonstrated her ability to work with families from varied cultural and diverse backgrounds, and treat individuals with inclusivity, dignity, and respect.
Jascinta is elated to be a part of the FDS team and is looking forward to connecting with families in the Brisbane Bayside, Logan and Gold Coast regions.
Jascinta Black
Family Support Worker - Brisbane Queensland