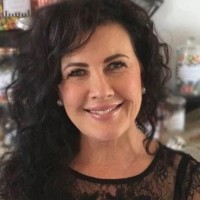 Tracey joined Family Drug Support at the end of 2019 and brings a Counselling background though having preferred to work from a Peer Support Lived Experience perspective. Having also completed a Mental Health Peer Support IV certification.
Tracey's passion is people, heart connection and sharing. She has worked extensively with groups having facilitated with Suicide Prevention Australia travelling to hold workshops as well as facilitating groups and workshops at the Correction Centre.
She was awarded the 2018 National Mental Health Bursary to deliver an opening speech and facilitate at the National Suicide Prevention Conference as well as awarded the 2017 Queensland Mental Health Bursary for the same.
Tracey has extensive experience in Central Queensland having worked with a Mental Health Clinic and working with the Hospital Health system within the Mental Health Unit.
Tracey Gale – Family Support worker, Rockhampton