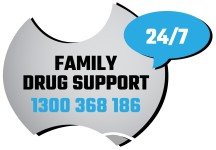 National Leadership by Innovation Continues
7 September 2020
Co-Founder and CEO of Family Drug Support (FDS), Tony Trimingham OAM, who started the organisation after encountering a lack of services for families following the death of his son Damien 23 years ago has announced a new innovative initiative to assist families:

"In supporting families with alcohol and other drugs issues, FDS has been given the opportunity to gain an incredible depth of understanding and insight into the needs of family members over the past 23 years.

In recent times, the impact of COVID-19 has been particularly hard for many families as their access to our support group network, programs and trained staff have been restricted.

To help families, wherever they may be located across Australia, FDS is proud to continue its leadership on alcohol and other drug services for families by launching a new online counselling initiative.

I have no doubt that family members will welcome the prospect of being able to personally engage with our experienced FDS staff on a safe and secure platform."
This new online counselling initiative, in partnership with
Sage.fm
, complements the overwhelmingly positive response from families to FDS Online -
FDS Online
- which is able to show family members what to expect from support groups and how they can assist families to deal with some of the many issues they can face at times.
For further information, please contact:
Mr Tony Trimingham
Co-Founder & CEO
Family Drug Support
0412-414-444
FDS also highlighted that the national 24 hour telephone support line
for families is always available for families and friends on 1300-368-186
About Family Drug Support
Established by Tony Trimingham in 1997, Family Drug Support volunteers take over 25,000 calls to their support line every year.
The Service provides 24/7 support (Phone: 1300 368186) and support groups in capital cities and a growing number of regional centres.
FDS also offers the Stepping Stones course for families/friends supporting someone with drug and/or alcohol problems.
For more information, visit: https://www.fds.org.au
About the Sage.fm Platform
Sage.fm is an Australian owned and developed online consultation platform for experts and businesses wanting to enter or expand their online presence in a professional, safe and secure environment. It provides experts and their clientele with seamless financial transactions and administration, as well as important data so you can concentrate on what matters most - your core business.

To ensure the security of your information and work on the platform, the true end-to-end encryption of its video technology is the same as those used by NASA, Facebook and Google – see Vonage

Sage.fm also uses a highly secure financial transaction system to ensure all your financial information, as well as that of your clientele, is safe and secure – see Stripe