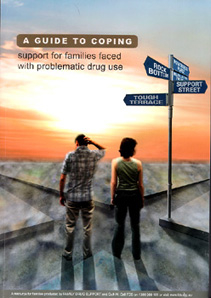 SUPPORT FOR FAMILIES FACED WITH PROBLEMATIC ALCOHOL AND DRUG USE
Our family education kit A Guide To Coping is receiving acclaim across the country. Many professional agencies have praised the soundness of the information and strategies contained in the kit.
This book is free for members. Additional copies are available to members at a reduced rate.