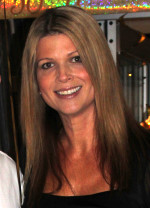 After becoming a member in 2014, Devushka joined the FDS team and is now a Family Support Worker in Queensland.
Supporting the Queensland team, Devushka assists with family support meetings, taking calls from clients, presenting Stepping Forward workshops and other duties as part of the QLD service. Devushka is passionate about helping families in need, and is currently undertaking a Diploma in Counselling.
In Devushka's free time she enjoys keeping fit, reading and singing, as well as being Mum to her two daughters Breeze and Eden.
Devushka Blake - Family Support Worker, QLD