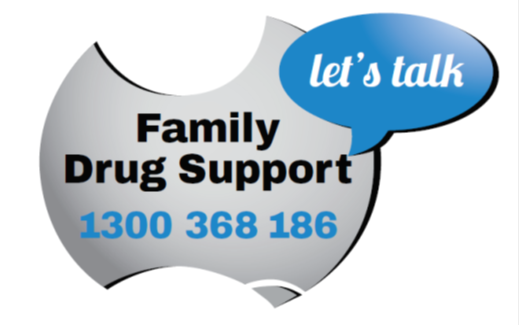 (FDS) is a caring, non-religious organisation which provides non-judgmental, non-directive support and information for families and friends of drug and/or alcohol users across Australia. Support services and programmes for families of drug dependents are recognised gaps in most drug treatment services. Since 1997, Family Drug Support has successfully provided programmes in this area.
FDS is seeking a Project Officer/Family support worker, working 3 days (21 hours) per week.
The role is to create partnerships with drug treatment services to increase their capacity to work effectively with families. The primary aim is to improve the efficacy of drug treatment by involving and supporting families of the drug user.
Location of position: situated in Adelaide, covering Metropolitan Adelaide.
Key activities
- Establish family support groups
- Provide counselling for families: Group and One-on-One, combination of either over the phone or face to face counselling.
- Deliver FDS' Stepping Forward information sessions
- Deliver FDS' Stepping Stones to Success courses
- Work with Head office to deliver Volunteer training courses
- Work with the South Australian team to meet the needs of families/friends supporting a drug dependent person.
Desirable qualifications
- Tertiary qualifications in psychology, social work or other relevant social science, public health or working towards the same
- Experience in working with families
- Membership in relevant professional associations (e.g. APS, AASW, APSAD).
Essential skills
- Goals oriented and high level of organisation
- Proven ability to work independently and as part of a team
- Proven experience in working with people experiencing alcohol and other drug-related difficulties
- Commitment to personal and professional growth and development
- Participation in relevant workforce development activities
- Group counselling skills and experience
- Understanding of and commitment to Harm Minimisation, Social Justice and FDS' model.
- Ability to promote FDS services through delivering information sessions and educational sessions
- Available for intra-and interstate travel and after hours work (as required)
- Ability to be flexible with working hours dependant on needs
- Ability to meet targets and timelines for reporting
- Computer competence, including the use of Microsoft office products and Power point.
Training & Support
- FDS will provide full training and support
Training & Support
- FDS will provide full training and support
Remuneration
Salary package equivalent to $72K (pro rata) with an option to salary sacrifice. A mobile telephone, laptop computer and printer will be supplied for business purposes.
Contract
There will be an initial 6 month probationary period. On-going funding is currently available to 30/6/2019.
FDS is proud to be an EEO employer. FDS supports an inclusive approach in the workplace. We celebrate our diversity and welcome staff regardless of ethnicity, faith, sexual orientation, gender identity and lifestyle choices. Aboriginal and Torres Strait Islander people are encouraged to apply.
A Federal Criminal Records check will be conducted.

Applications close: 7th April 2017
Please email expression of interest and CV to:
This email address is being protected from spambots. You need JavaScript enabled to view it.